ZOUBIDA MSEFFER
YASMIN

NOVEMBER 2021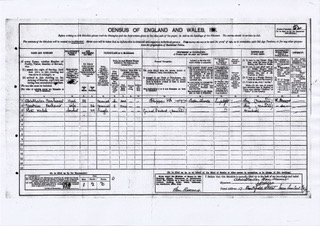 Slavery in Morocco lasted until the beginning of the 20th century. It gradually disappeared during the French protectorate, leaving vivid traces in collective and family memories. In 1911, Abdelkader, my great-grandfather, and Yasmin, his wife, lived at 17 Parkfield Street, Rusholme in Manchester. Yasmin was his slave- wife. They stayed in Manchester for 17 years. When they returned to Morocco, Abdelkader divorced Yasmin, and she disappeared from the family.
Many women, wives, slaves, servants and concubines, participated in the migration of those who were called the Fassis merchants of Manishisteer. This piece of the Manchester city register is the only formal archival trace of Yasmin, and the starting point of my investigation into who Yasmin was. This project is a search for her: through conversations with the last few family members who knew her, those who are willing to share their own versions of her story, and the fragmentary documents evocating places she lived.
---
Zoubida Mseffer is an independent consultant and a project coordinator working mainly in the culture and solidarity milieu in Morocco. She is interested in social inequalities and projects at the junction of culture, research in social sciences, and social action. She holds an MA in Anthropology and a Master of Architecture and Heritage and worked for ten years as a project coordinator at UNESCO. In 2018, she worked on Houdoud, an arts and research project on mobility curated by Omar Berrada and Driss Ksikes. She also participated in the creation of Kamleen collective and festival, gathering 15 organisations engaged in arts, cultural and political issues.
︎:
@zoubidamseffer