JUMOKE SANWO
ÍDÚNA DÚRÀ - (THE NEGOTIATION)
July 2021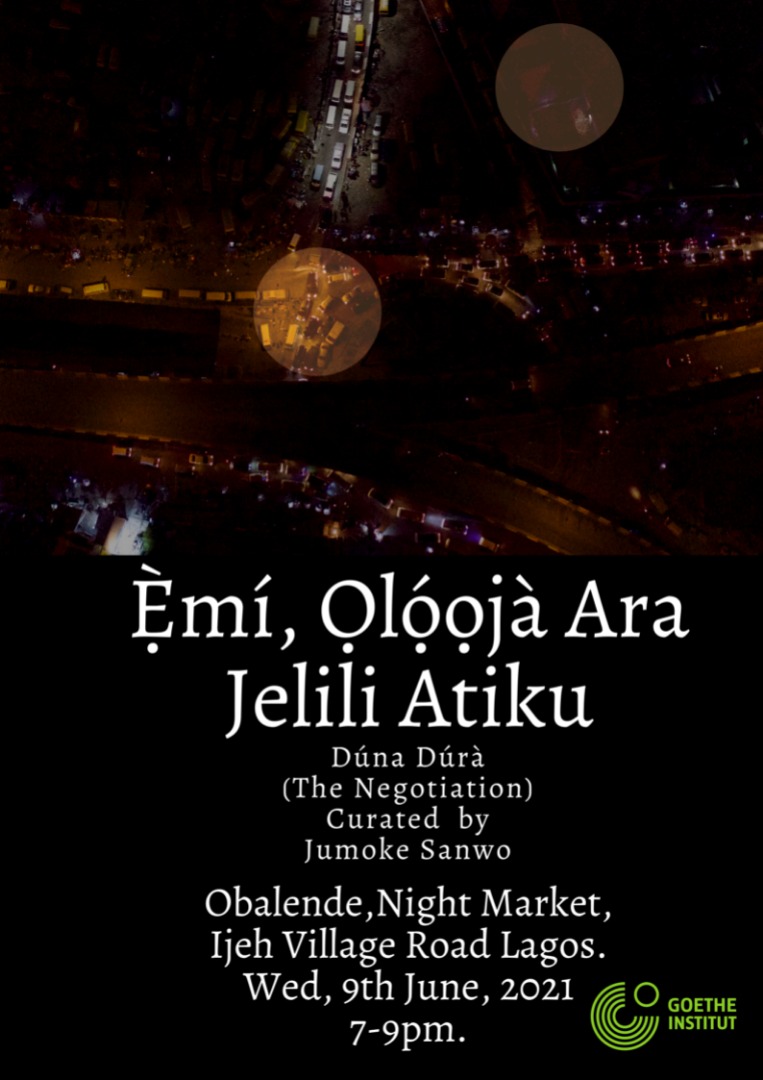 Dúna Dúrà interrogates spatial and ancestral memory through performance, drawing from Jelili Atiku's practice of investigating psycho social phenomenology. Ẹ mí, Ọlọ́ọjà Ara (soul, the marketer of the body), situates the human soul as a negotiator within acts of remembrance and forgetting. Atiku's performance will explore the interstitial nature of memory, drawing from acts of negotiation, within the market space, and the traditional role of the night market, as a portal between the corporeal and incorporeal world. Culturally in Yorubaland, the market is a gateway between the spiritual and the corporeal world, and a site of uncovering what De Sousa Santos defined as 'alternative knowledge'.
The performance takes place at the Obalende night market on Ijeh street, situated between the Ikoyi cemetery and the Obalende bus terminus, and will be live streamed to a virtual audience. The performance will be followed by conversations moderated by Obasola Bamgboye.
Watch the live performance on the 9th of June 2021, 7 - 9pm (WAT).
Register
for more info.
---
Jumoke Sanwo is a storyteller, cultural interlocutor, and creative director of
Revolving Art Incubator
. She works primarily in photography, video art, and extended reality (XR), and her work engages the realities and complexities of spatiality in postcolonial societies. She lives and works out of Lagos, Nigeria.
︎:
@jumokesanwo
︎:
@jumokesanwo