PRINCESS ZINZI MHLONGO
IZIBONGO
June 2021

Where do we go to remember who we once were?

Our history, culture, and languages have evolved over time, and our cross-cultural interactions shape our identities and futures. IZibongo (Praises) and Izithakazelo (Clan Praises) have formed an important part of our oral lore as Bantu people of Southern Africa. Praise poems present themselves as vehicles to archive past memories, which represent indigenous wisdom, cultural identification and personal identity that can be carried through into the future. IZibongo and Izithakazelo are praises that one carries as they navigate and move to different parts of the world serving as a reminder of their roots. Can these roots help trace origins? What happens when the IZibongo you hold does not belong to you? How important is it to carry the praises? In sharing our stories, we create a collective archive of memories, a platform where cultural heritage and history can be held.

IZibongo consists of 25 personal stories collected and curated by Princess Mhlongo. The individual narratives explain and present understandings of family history, identity and migration. Listen to Mabena who has lost his surname when his family migrated to South Africa from Mozambique. Or to Mothibi, who is currently based in Emalahleni, but originally from Lesotho. Due to wars and migration his people are found in Botswana, North West, Limpopo and the Freestate.


IZIBONGO, MHLONGO
EMALAHLENI, SOUTH AFRICA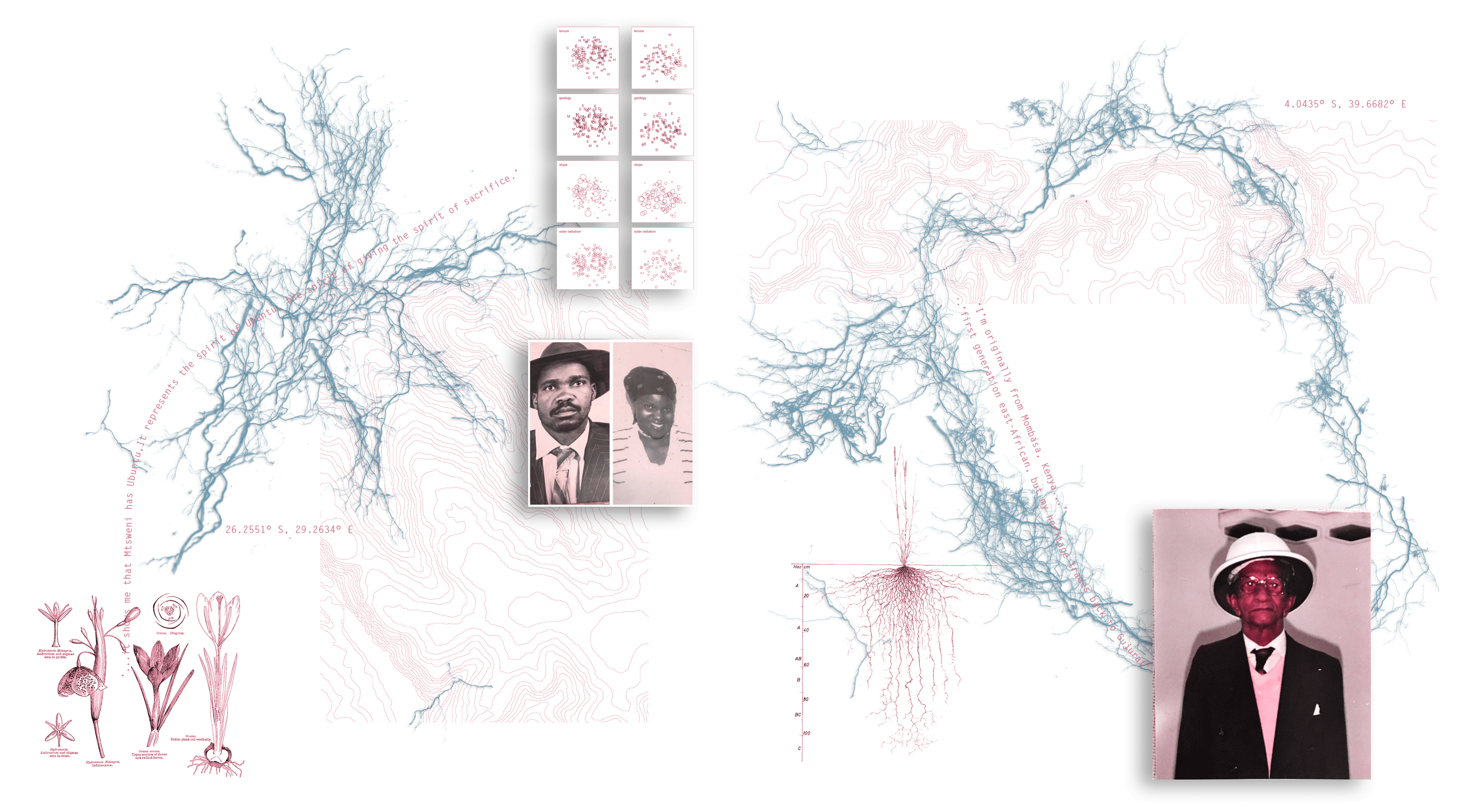 IZIBONGO, MTSWENI
KRIEL, SOUTH AFRICA


IZIBONGO, BHAGANI
MOMBASA, KENYA


IZIBONGO, TSETSANA
EAST LONDON, SOUTH AFRICA



IZIBONGO, MHLONGO, SENIOR
VOSLOORUS, SOUTH AFRICA


IZIBONGO, KABAGHE
ZAMBIA



IZIBONGO, MUTUMBI
CHITUNGWIZA, ZIMBABAWE


IZIBONGO, MABENA
INHAMBANE, MOZAMBIQUE



IZIBONGO, MOFOKENG
PARYS SOUTH AFRICA


IZIBONGO, MHLANGU
MTWALUME, SOUTH AFRICA



IZIBONGO, CHARANDURAH
BULAWAYO, ZIMBABAWE


NHLABATHI KA MAHLANGU
ESWATINI


IZIBONGO, OFOLABI
ILÉ-IFÈ, NIGERIA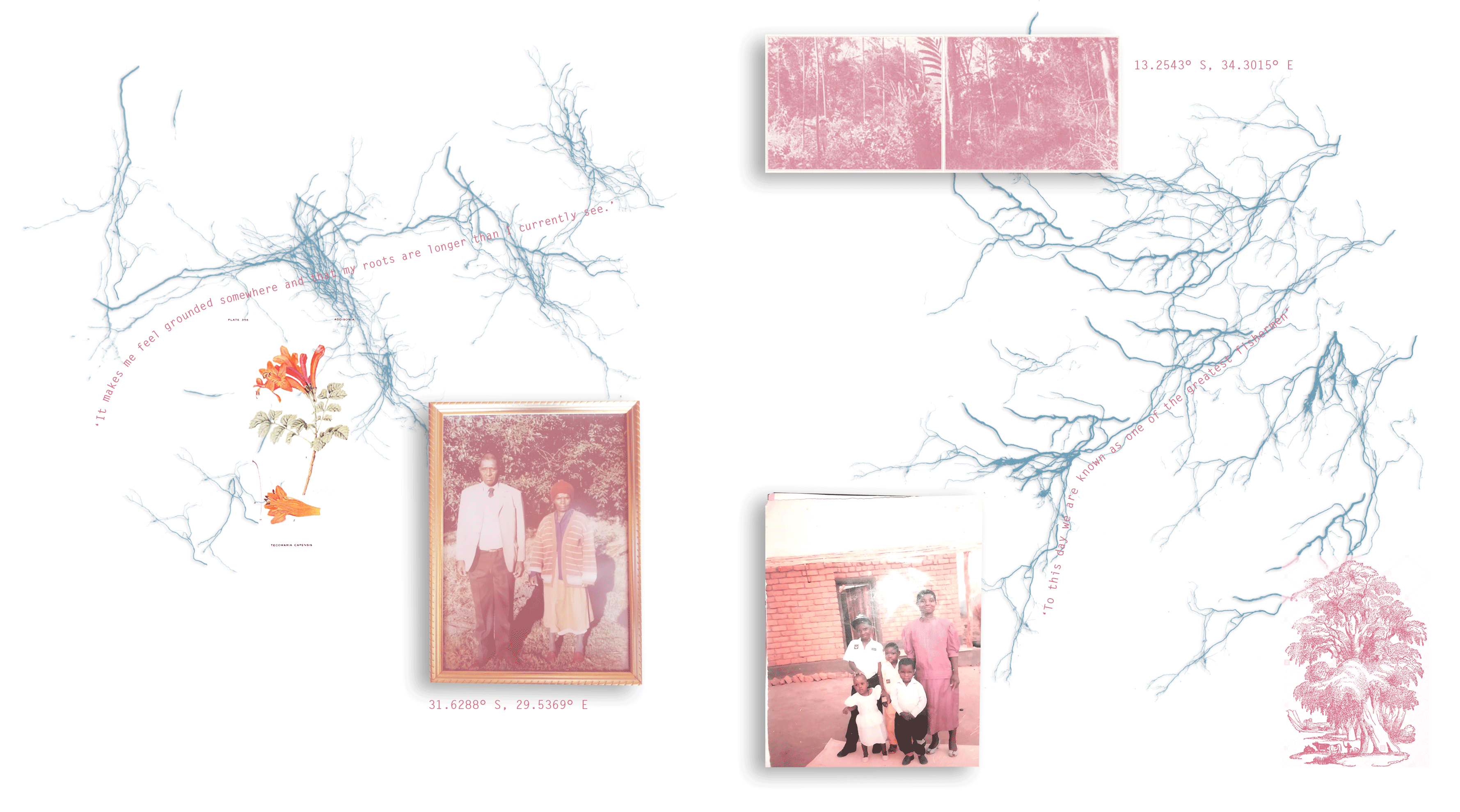 IZIBONGO, ZIMELA
PORT ST JOHNS, SOUTH AFRICA


IZIBONGO, JUMA
NYASALAND, MALAWI


IZIBONGO, MASANGO
WINTERVELDT, SOUTH AFRICA


IZIBONGO, MASIKHWA
VENDA, SOUTH AFRICA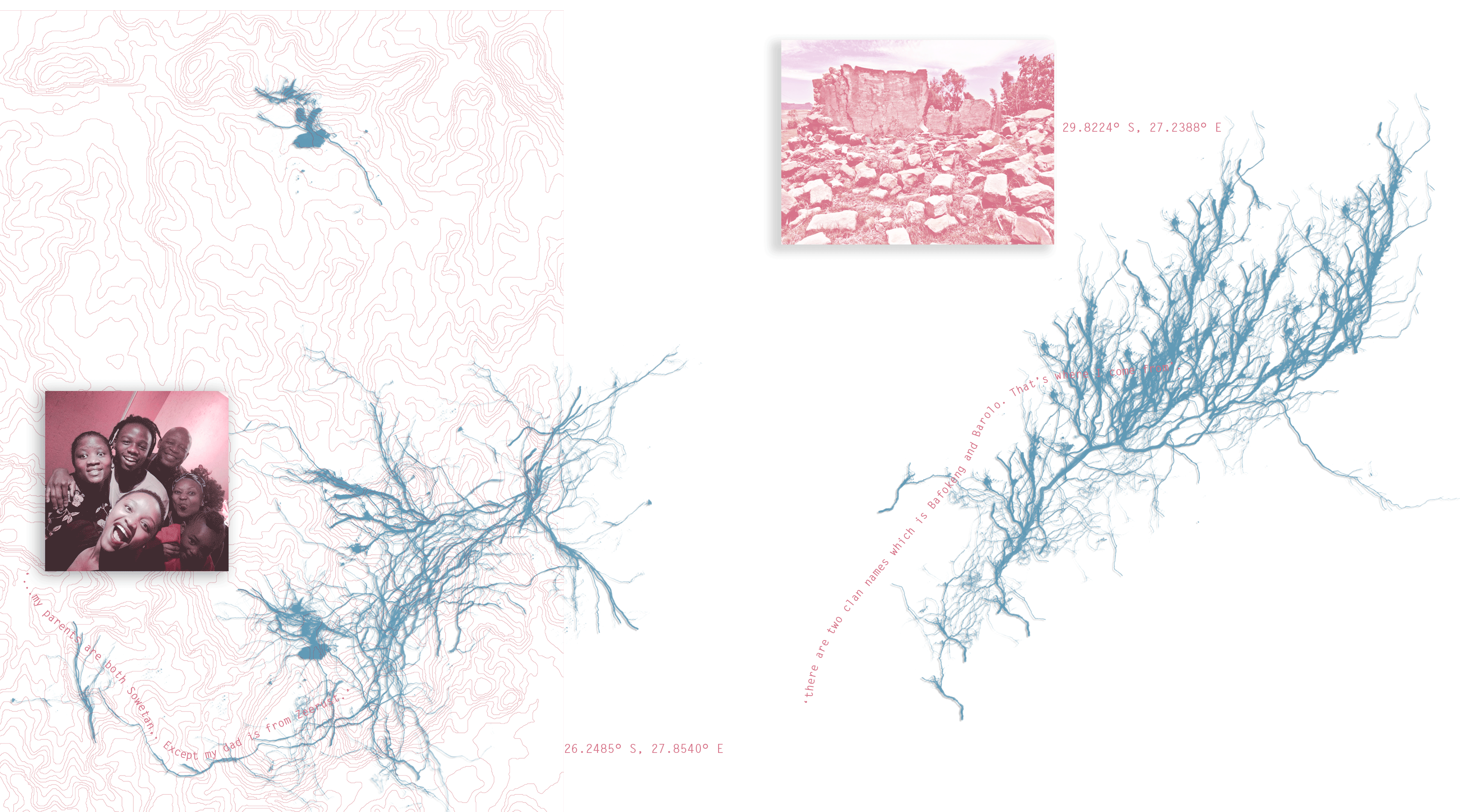 IZIBONGO, MATLHAKU
SOWETO, SOUTH AFRICA


IZIBONGO, MOTHIBI
MAFETENG, LESOTHO

>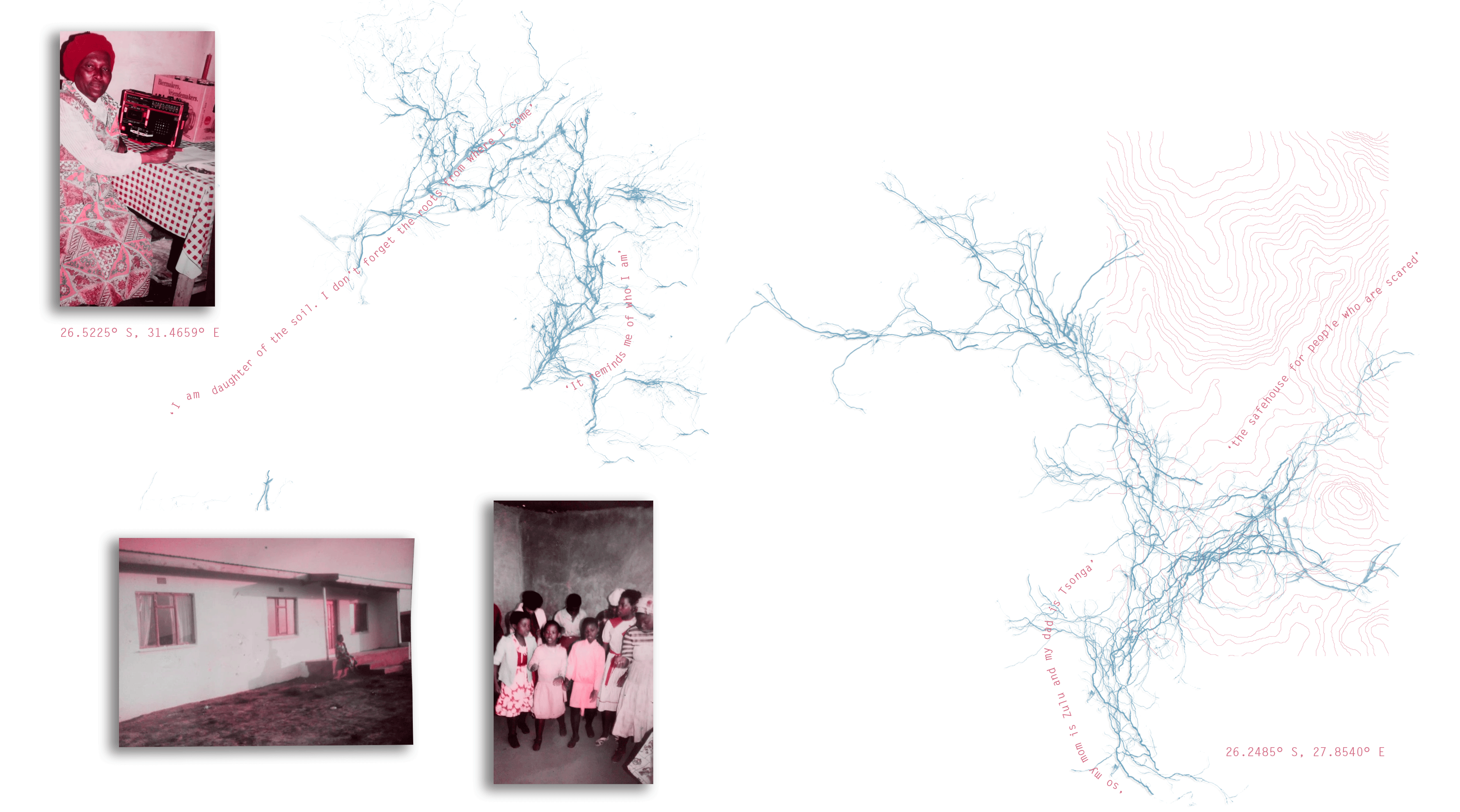 IZIBONGO, NKOSI
ESWATINI


IZIBONGO, KHOZA
SOWETO, SOUTH AFRICA


IZIBONGO, MABENA
MIDDELBURG, SOUTH AFRICA


IZIBONGO, OPARA
IMO STATE, NIGERIA


IZIBONGO, BANDA
CHEWA, MALAWI


IZIBONGO, MTSWENI
KWANDEBELE, SOUTH AFRICA


Credits:


Assistant: Pamela Mhlongo

Voice Artist: Simphiwe Bonongo

Sound Engineer: Peter Khanda


With thanks to the 25 story contributors:


Henry Mhlongo

Bongi Mtsweni

Albert Khoza

Karishma Baghani

Mbasa TSETSANA

Musenga KABAGHE

Tafadzwa Bob MUTUMBI

Nelson Mandlenkosi MABENA

Palesa MOFOKENG

Mduduzi Sge MHLANGU

Simba charandurah

Sindiso MAHLANGU Nhlabathi

Taiwo AFOLABI

Zukiswa ZIMELA

Bongani MASANGO

Amusa Juma

Takalani MASIKHWA

Keamogetswe MATLHAKU

Donald OPARA

Tshepang MOTHIBI

Vinolia NKOSI

Fanisa BANDA

Solly MABENA

---
Princess Zinzi Mhlongo is a theatre director and the co-founder of
The Plat4orm
, which for many years provided an alternative space for artists in the theatre industry to develop new uncensored work. She directed her first professional production, And the Girls in their Sunday Dresses, in 2008. Since then, her work has toured internationally, and she has received numerous nominations and awards including the prestigious Standard Bank Young Artist of the Year Award for Theatre in 2012. She is a recipient of The Laboratory for Global Performance and Politics 2020-21 fellowship at Georgetown University, Washington DC. In 2020 she launched
Exhibit
, a digital platform that showcases upcoming or unfinished work by an artist seeking funding.
︎:
@princeszee
︎:
@princeszee